Indien u probleme ondervind met Logix se voorkoms kan u gerus die (F5) sleutel op u sleutelbord druk om die webwerf te herlaai.

Welkom by Logix - S.A Stamboek

Indien u enige probleem ervaar op die stelsel of toegangs kwessies ervaar, skakel asseblief Rosa van der Merwe by die S.A Stamboek hulplyn 051-4100900.


U gebruik tans Logix as 'n gas - slegs publieke inligting kan besigtig word.
Vul u gebruikersnaam en wagwoord in aan die linkerkant om as 'n geregistreerde gebruiker in te teken.
Indien u wil toegang verkry tot Logix kan u hierdie elektroniese vorm invul en sodra u inligting geverifeer is sal u`n epos ontvang met u gebruikersnaam en wagwoord.
HIERDIE WEERGAWE VAN LOGIX VERVAL IN DIE TOEKOMS. INSTALLEER ASB FIREFOX SODAT U DIE NUWE WEERGAWE KAN GEBRUIK.
INSTALLEER FIREFOX INSTALLEER CHROME

Livestock Operational and Genetic Information Exchange
Die LOGIX keuselys is tans onder konstruksie. Gebruik asb die SOEK funksie indien u keuse nie beskikbaar is nie
Logix
As u tans nie n Logix of Stamboek deelnemer is nie en u wens om nuus oor nuwe produkte en voordele te ontvang, druk die onderstaande knoppie om te registreer.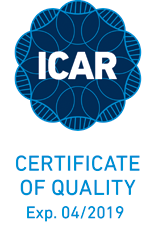 Site best viewed at 1024 x 768 > resolution
Supported by IE 7 and higher and Chrome